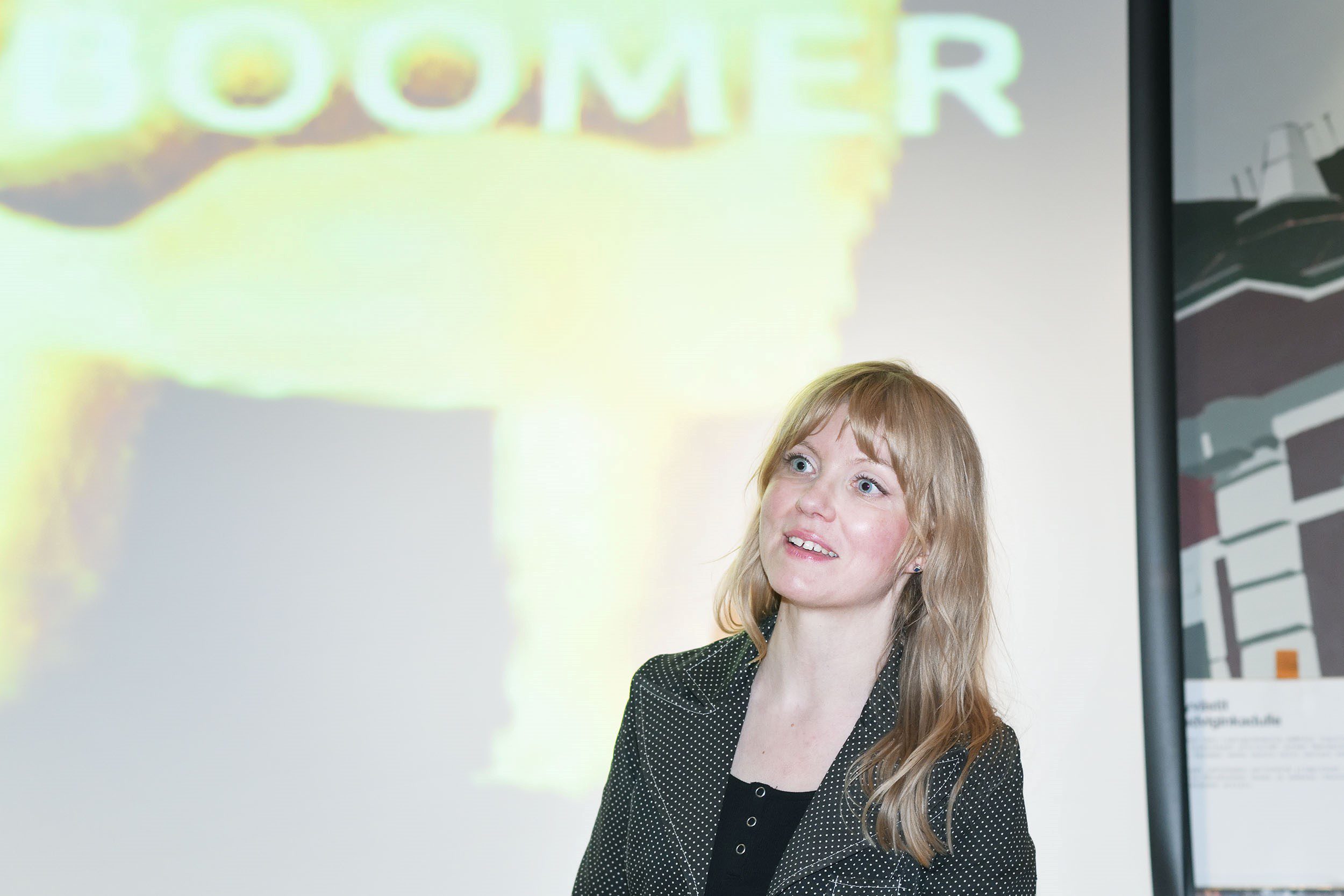 Millaisia jälkiä ammattiin opiskelevat nuoret ovat jättäneet yhteiskuntaan ja eri medioihin? JÄLKES-kanssatutkimushanke Boomerit! Meidän äänemme kuuluviin ja näkyviin esitteli tuloksiaan hankkeen loppuseminaarissa, joka järjestettiin Päivälehden museossa 12. huhtikuuta 2023. Tutkimuksen on rahoittanut Helsingin Sanomain Säätiö.
FT, tutkija Niina Meriläisen johtamassa hankkeessa tutkittiin nuorten ammattiin opiskelevien kehystämistä, yhteiskunnallista vallankäyttöä ja nuorten omia todellisuuksia suomalaisessa yhteiskunnassa. Meriläinen kuvaili vuosien 2021–2023 aikana toteutettua hanketta yhdistelmäksi viestinnän tutkimusta, nuorisotutkimusta ja valtasuhdetutkimusta. Seminaarin tutkijapuheenvuoroissa esiteltiin hankkeen tulosten lisäksi luovia, muun muassa sarjakuvaa hyödyntäviä tutkimusmenetelmiä ja tuoretta väitöstutkimusta nuorten osallistumisesta digitaalisten väylien kautta.
Ammattiin opiskelevat esiintyvät mediassa, mutta pääsevät itse ääneen vain harvoin. Tämä kävi ilmi JÄLKES-hankkeen tuloksista. Sanomalehtien esittämä kuva ammattiin opiskelevista nuorista huonovointisena ja osittain osaamattomana työvoimaresurssina eroaa kuitenkin nuorten omista kertomuksista.
Nuoret eivät kuitenkaan itse hyväksy sitä, miten media tyypillisesti kehystää heidät: ammattiin opiskelevilla nuorilla on valta kertoa sosiaalisen median alustoilla itse omaa, yksilöllistä tarinaansa. Anonyymit ja vapaaehtoiset kanssatutkijat eli ammattiin opiskelevat nuoret itse tuottivat noin puolet tutkimusaineistosta.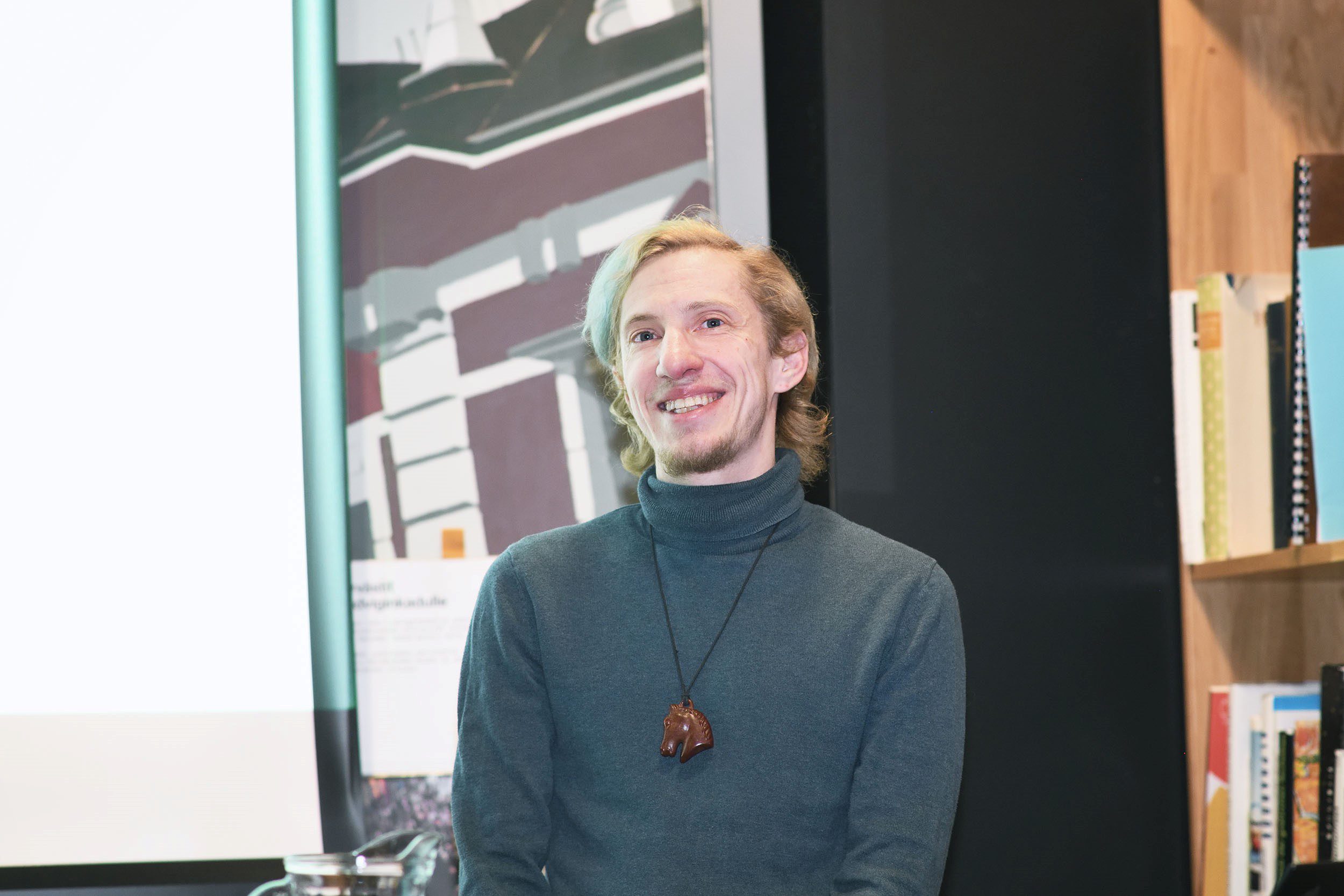 "Mä sanon kuitenkin väärin, niin en edes yritä". Näin FM, tutkija Susi Nousiainen kuvaili ammattiin opiskelevien nuorten kokemusta eriarvoisuudesta ja ulossuljetuksi tulemisesta. Nousiainen esitteli puheenvuorossaan Tampereen yliopistolla käynnistynyttä Kuljeksivat teinit / Driftaavat -tutkimushanketta, joka on jatkoa JÄLKESille.
Driftaavat-hanke pyrkii tuomaan esiin ja purkamaan etenkin kielellisiä rakenteita ja vallankäyttöä, joilla ammattiin opiskelevia nuoria sivuutetaan mediassa ja yhteiskunnassa. Nousiainen esitteli seminaarissa etnografisen kenttätyön menetelmäänsä, sarjakuvapiirtämistä. Sarjakuva on pelkkää tekstiä saavutettavampaa viestintää sekä tutkimusta tehdessä että sen julkaisemisessa.
Seminaarin kolmannessa puheenvuorossa FT, tutkija Iikka Pietilä esitteli nuorisotutkimusta ja viestinnän tutkimusta yhdistävää väitöskirjaansa. Tietotekniikan alaan kuuluva väitöstutkimus Studies of Digital Solutions Supporting Societal Participation of Youths käsittelee nuorten osallistumista entisestään monimutkaistuvissa ja nopeasti muuttuvissa digitaalisissa toimintaympäristöissä. Väitöskirja esittää nuorten käyttäjätarpeita digitaaliseen osallistumiseen ja hahmottelee sitä, millaista yhteiskunnallista osallistumista digitaaliset ratkaisut mahdollistavat ja toisaalta myös heikentävät.
Seminaarin anti kiteytyy Niina Meriläisen luonnehdinnassa tutkimuksensa vaikuttavuudesta. Meriläinen kuvaili, ettei hän voinut luvata nuorille kanssatutkijoilleen sitä, että tutkimushankkeen myötä "amisnuorten" asema paranisi, vaan vain sen, että hän pyrkii tutkijana siihen, että nuorten äänet saataisiin kuuluviin.
Teksti: Aikku Meura
Kuvat: Ida Pimenoff