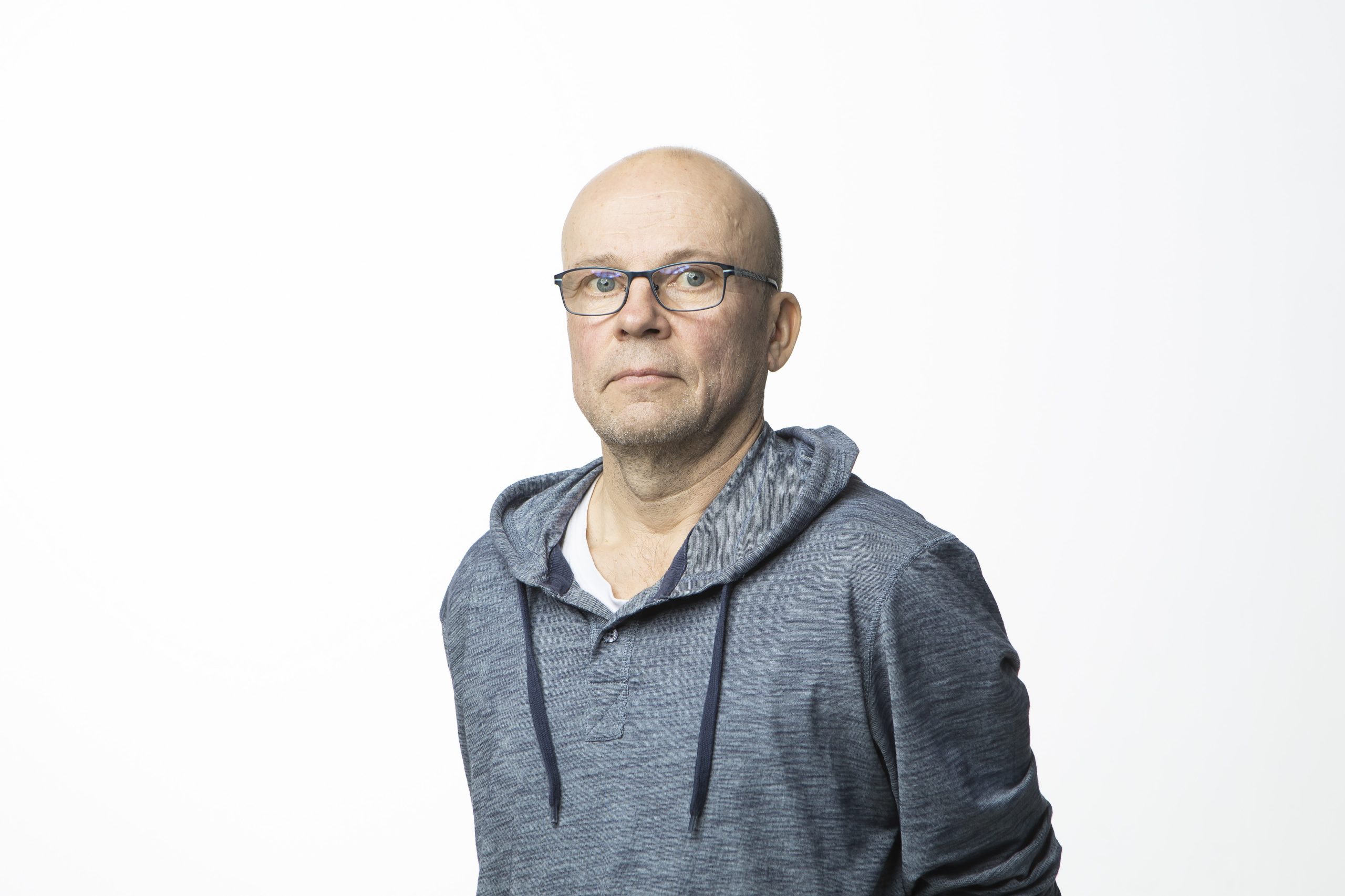 Tuomas Manniselle Helsingin Sanomain Säätiön llkka Malmberg -palkinto
Neljälle dataistuvaa mediaa käsittelevälle hankkeelle 615 000 euroa apurahoina
Helsingin Sanomain Säätiö on myöntänyt Ilkka Malmberg -palkinnon Ilta-Sanomien toimittajalle Tuomas Manniselle. Palkinto on 10 000 euroa. Vuosittain myönnettävä palkinto jaettiin nyt ensimmäistä kertaa.
Säätiö perusti Ilkka Malmberg -palkinnon syksyllä 2021. Kirjoittavalle toimittajalle jaettavan palkinnon tarkoituksena on kannustaa hyvään ja asioihin perehtyvään kirjoittamiseen ja osoittaa, mitä hyvä journalistinen kirjoittaminen parhaimmillaan on. Säätiö sai ehdotuksia palkinnon saajasta 36 henkilöltä.
"Tuomas Manninen tarttuu aiheisiin, jotka ovat itsestään selvien uutisaiheiden ulkopuolella. Manninen on taitava suomen kielen käyttäjä ja omintakeisten näkökulmien etsijä. Hän on vinoon katsomisen mestari, jonka sydämellistä huumoria sykkivistä jutuista lukijalle tulee hyvä mieli", toteaa palkintoraadin puheenjohtaja, Helsingin Sanomain Säätiön puheenjohtaja Antero Mukka palkintoperusteluissaan. Mukan lisäksi raatiin kuuluivat Äidinkielen opettajain liiton puheenjohtaja Irene Bonsdorff, tutkija, dosentti Janne Saarikivi ja Helsingin Sanomien Kuukausiliitteen toimittaja Teppo Sillantaus.
Helsingin Sanomain Säätiön hallitus jakoi 22.9. pidetyssä kokouksessaan apurahoja neljälle Dataistuva media -teemahakuun osallistuneelle tutkimushankkeelle. Teemahaulla säätiö halusi selvittää dataistumista ja sen seurauksia laajasti niin median ja kulttuurin tuotannon ja tekijöiden kuin yleisön ja yhteiskunnan näkökulmista. Yhteensä apurahoja myönnettiin 615 000 euroa.
Tampereen yliopiston apulaisprofessorin Laura Ahvan johtama Datan muovaama journalismi: Miten analytiikka vaikuttaa toimittajien ja yleisön käsityksiin toisistaan? -tutkimus sai 150 000 euron apurahan. Laadullinen tutkimushanke keskittyy erityisesti iltapäivälehtien yleisöanalytiikkaan ja yleisöihin.
Jyväskylän yliopiston vierailijaprofessorin Ward van Zoonenin johtamassa hankkeessa The datafication of media work (DataMedia): Implications for job demands and resources, well-being, and professional identities tutkitaan mediatyön dataistumisen vaikutuksia mediatyöntekijöiden hyvinvointiin ja ammatilliseen identiteettiin. Tutkimus sai 170 000 euron rahoituksen.
Helsingin yliopiston Kuluttajatutkimuskeskuksen hanke Kuinka algoritmia miellytetään sai 145 000 euron apurahan. Hanke selvittää, millaisena ihmisestä ja teknologiasta koostuva yleisö ja sen miellyttäminen ilmenevät digitaalisille alustoille sisältöä tuottaville käyttäjille. Hanketta johtaa tutkijatohtori Tuukka Lehtiniemi.
Kohti datavetoista tuotantoajattelua? Elokuva- ja televisiotuotantojen muuttuvat käytännöt alustataloudessa -hankkeelle myönnettiin 150 000 euron apuraha. Tampereen yliopiston hankkeessa tarkastellaan dataistumisen vaikutuksia suomalaisten elokuva- ja televisiotuotantojen päätöksentekoprosesseihin ja käsikirjoittamiseen. Hanketta johtaa yliopistonlehtori Anne Soronen.
Yhteydenotot:
toimittaja Tuomas Manninen, 040 507 3036
yliasiamies Ulla Koski, Helsingin Sanomain Säätiö, 040 73 11 507