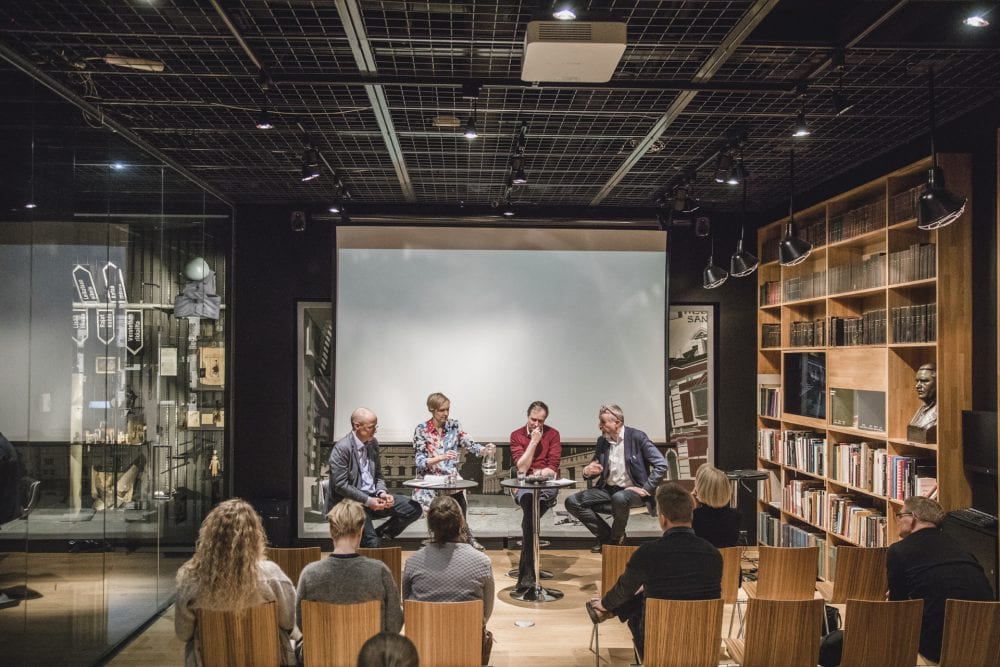 Teksti: Saila Linnahalme
Kuvat ja videot: Paula Virta
Päivälehden museossa käytiin perjantaina 1.2.2019 vilkasta keskustelua ilmastonmuutoksesta ja journalismista. Helsingin Sanomain Säätiö oli kutsunut paikalle joukon aiheen huippuasiantuntijoita pohtimaan, miten aikamme ehkä merkittävintä ilmiötä ja uhkaa tulisi mediassa käsitellä. Yleisö koostui pääosin säätiön entisistä stipendiaateista* sekä aiheesta kiinnostuneista journalismin ja ympäristöalan ammattilaisista.
Englanninkielisen seminaarin pääpuhuja oli Oxfordin yliopiston Reuters-instituutin tutkija James Painter. Esityksessään Covering climate change: can we make it more interesting? Painter puhui kiinnostavamman ja vaikuttavamman ilmastojournalismin puolesta. Hän uskoo muun muassa visuaalisten ratkaisujen, henkilökohtaisuuden ja viestin jaettavuuden voimaan. Uhkakuvia mieluummin Painter korostaisi viestinnässä toivoa.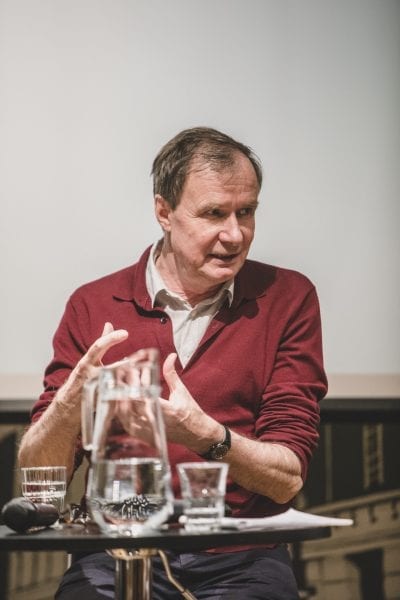 Muut puhujat olivat Helsingin yliopiston valtiotieteellisen tiedekunnan professori Risto Kunelius otsikolla Climate journalism: the problem of scale, Helsingin Sanomien tuore ilmastonmuutoskirjeenvaihtaja Piia Elonen (We already feel, see and smell climate change – now we are interested in solutions) ja Vihreän Langan päätoimittaja Riikka Suominen (Climate crisis is not a separate issue but The Story of our lifetime. Let's make it visible in the media).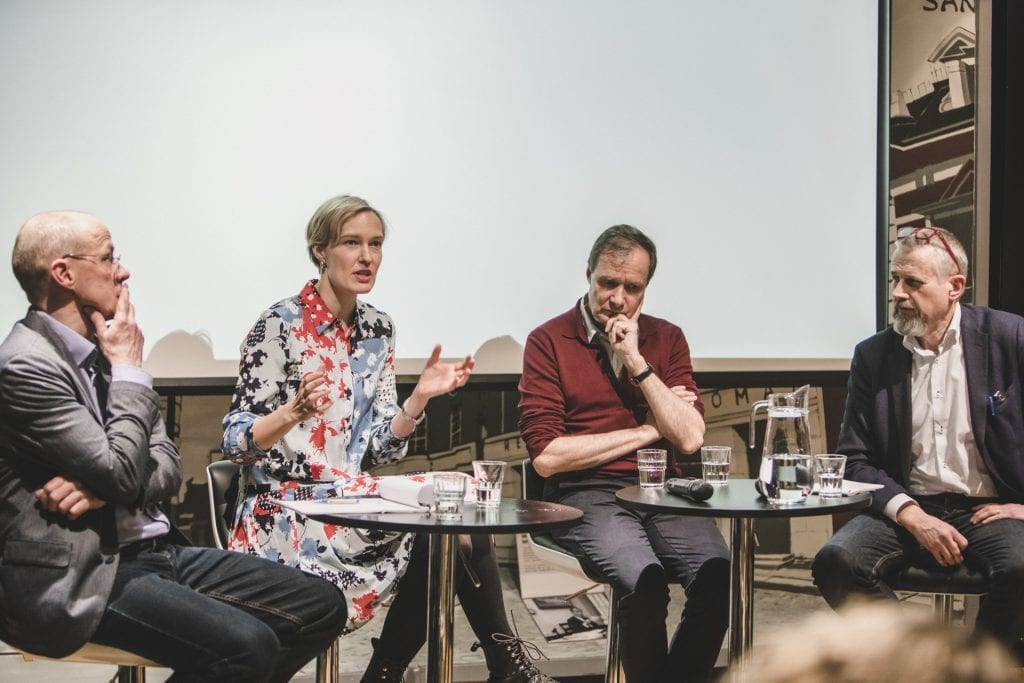 Sekä alustuspuheenvuorot että Talouselämä-lehden toimittaja Matti Virtasen vetämä napakka paneelikeskustelu käsittelivät ilmastojournalismin suuria kysymyksiä, joihin vastaukset ovat kaikkea muuta kuin yksinkertaisia. Ilmastonmuutoksesta kirjoitetaan jo paljon, mutta kuinka saataisiin aikaan ratkaisuja? Kysymykset ovat monet: Pitäisikö median suuren yleisön lisäksi haastaa entistä tiukemmin päätöksentekijät? Miksi ilmastonmuutosta käsitellään erillisenä aiheena ja miten sen voisi huomioida myös muussa journalismissa? Saako aiheen puolesta yleensä kampanjoida ja onko objektiivisuus edes mahdollista? Ja kuinka merkittävä journalistien rooli ilmastonmuutoksen pysäyttämisessä lopulta onkaan?
Ajatuksia perjantain keskustelusta voi katsoa myös oheisilta videoilta.
*Stipendiaatit ovat osallistuneet Helsingin Sanomain Säätiön toimittajastipendiohjelmaan. Säätiö tarjoaa vuosittain noin kymmenelle uransa puolivälissä olevalle toimittajalle mahdollisuuden kartuttaa ammatillista osaamistaan maailman huippuyliopistoissa. Stipendiohjelmasta voi lukea lisää täällä.